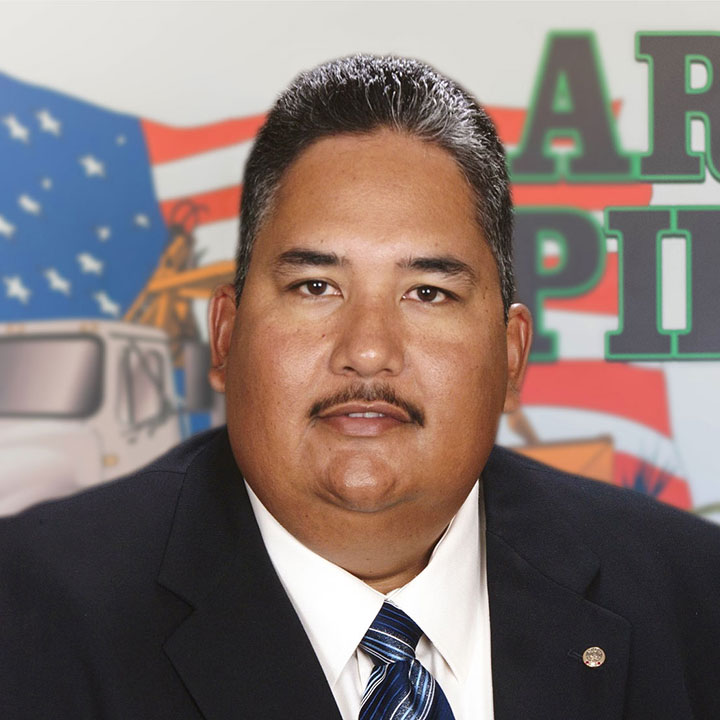 Rene Cota began work in the gas industry July of 1995 with Arizona Pipeline as a field laborer in Tucson, Arizona. Soon after he, realized that with SAFE work practices and installation of a QUALITY product, many opportunities to grow in the company were not far out of reach. In late 1995 he became a qualified pipe joiner for installation of underground piping for Southwest Gas.
In January of 1996 Rene was qualified to build meter set assemblies and relight gas appliances as a contractor plumber in the homes and businesses of Southwest Gas customers.
In mid 1997 he obtained a Class A Commercial driver's license. Having this license, along with the other qualifications he had earned, he entered into the Crew Leader position for Arizona Pipeline. It was during this time; thru 2005 he had the opportunity to lead other employees on large replacement projects from the planning stage of the project through to completion.
In early 2006 he was asked to assist with review of mapping documentation and billing for these projects in our Tucson office. After Rene learned some administrative skills, he was asked to perform quality inspections of the crews in the field.
In September of 2006 Rene was given the opportunity to be the Division Trainer for the Tucson Division. This allowed him the opportunity to train and prepare new employees for their start in the industry and existing employees who were making the move up to be a pipe joiner. This training followed outlines of Southwest Gas' Operator Qualification program mandated by the Federal Government.
In November of 2008 the opportunities to grow continued and he became the Division Safety Manager for the Phoenix Division. Rene holds certifications to train employees in OSHA regulations, Competent Person and Confined Space, First Aid and CPR and is also a certified 40 Hour Asbestos Competent Person. As it is for all Safety Managers in the construction industry, Rene's goal as a Safety Manager was to provide guidance and support to employees in the field that encounter many risks every day, that would get them through each of those days working SAFE and producing a QUALITY product to get them home to their families at the end of each and every day.
In January 2019, given the support of the Phoenix Division management and employees Rene was asked to lead the SAFETY program for the company as the Compliance Director. This is the position that he currently holds. Rene credits his successes not only to his perseverance and drive but to his faith in Christ, the support of his loving family at home and the employees of Arizona Pipeline.
Rene currently resides in Peoria, AZ with his wife Ana. Together they have raised to bright and beautiful children. His son Rene Jr. holds a Master's Degree in Accounting and is currently a Senior Tax Accountant. His daughter Karina holds a Bachelor of Science in Education, Deaf Studies/ASL Interpreting. Both Alumni of the University of Arizona. In his spare time Rene enjoys spending quality time with family and friends.