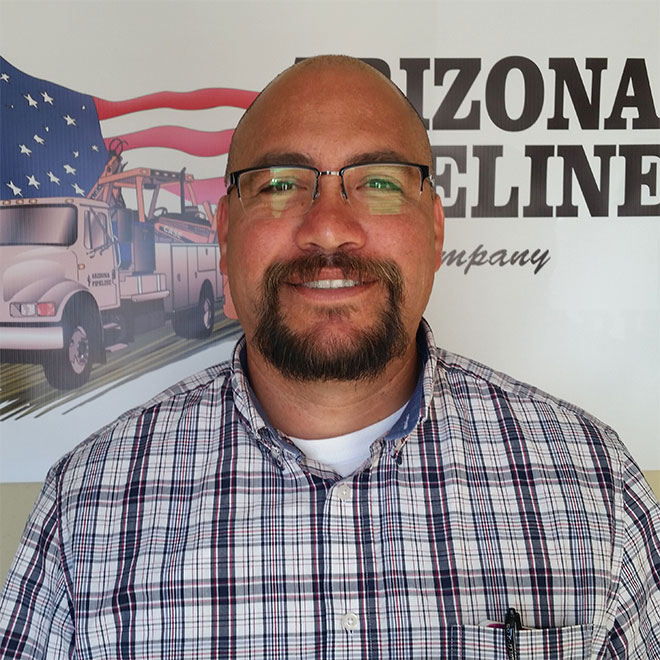 Joe Vera started with Arizona Pipeline in the summer of 2004 after roofing for 5 years. His mom, Becky Ramirez worked in the office and told him it would be a great opportunity. At the time, he had a one-year old son and a baby girl on the way and he was ready to begin a career.
Joe began his career with Arizona Pipeline at the Hesperia Division as a laborer and he was eager to learn. Within no time, he was steadily climbing the ladder as he went from laborer, to pipefitter, to a foreman in just eight months. He started off on new business eventually working his way up to replacements. Joe became a supervisor in 2013 overseeing replacement crews where over the years, his management skills grew immensely.
In the summer of 2014, Joe went to Lake Tahoe to run a bid job. He came back with a crew in the summer of 2017 to help the Carson City division. Little did he know he would eventually be calling it home after relocating his family to Reno in November of 2017. Joe is now the Carson City Division Manager where in many years, he hopes to eventually retire from. He is determined and will give everything in his power to see that the Carson City division will be successful.
When you're a division manager and you have a wife and five kids, there's not much "spare time" but when Joe does have time, he likes spending it with his family. He enjoys sports with his kids and trips to the lake.