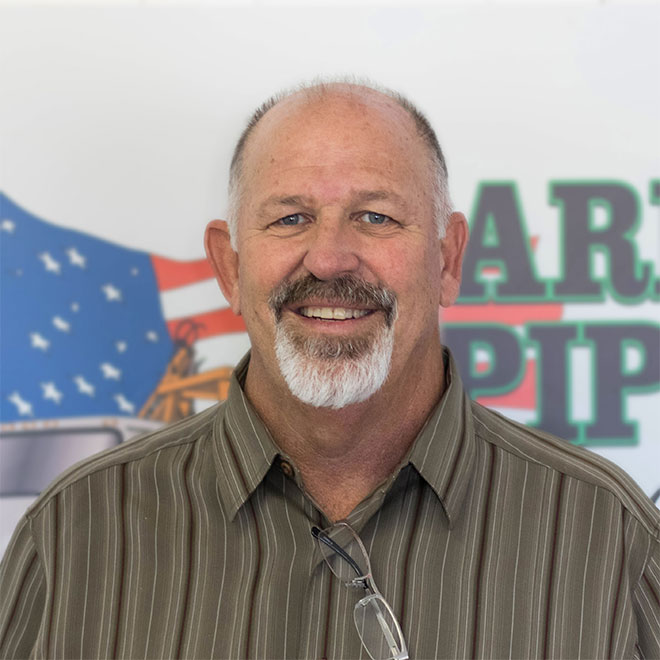 Jim Harris is the Executive Risk Manager for Arizona Pipeline Company. Jim has an extensive insurance and risk management background that has spanned 34 years. He has worked exclusively with large contracting organizations throughout the Southwestern United States and has focused on development and implementation of risk management programs for underground contractors.
Jim has been affiliated with Arizona Pipeline Company for over 30 years. During his involvement, he has been integral in developing a multi-faceted, strategic risk management program for the company. As a key member of the management team, he is regularly involved in contributing to decisions relating to employee safety, employee benefits, litigation, and commercial insurance. As a former insurance Agent/Broker, Jim is extensively versed in insurance carrier selection, claims management, and premium negotiation. He has won numerous awards for insurance production as an agency owner and Producer. He previously served on the Boards of the Las Vegas YMCA and Red Rock Community Bank. He maintains OSHA safety certification and has authored articles relating to contractual risk transfer.
When Jim is not working in a professional capacity, he enjoys spending time with his family, friends and fishing. Jim currently resides in Las Vegas, NV and can be reached at jharris@arizonapipeline.com.